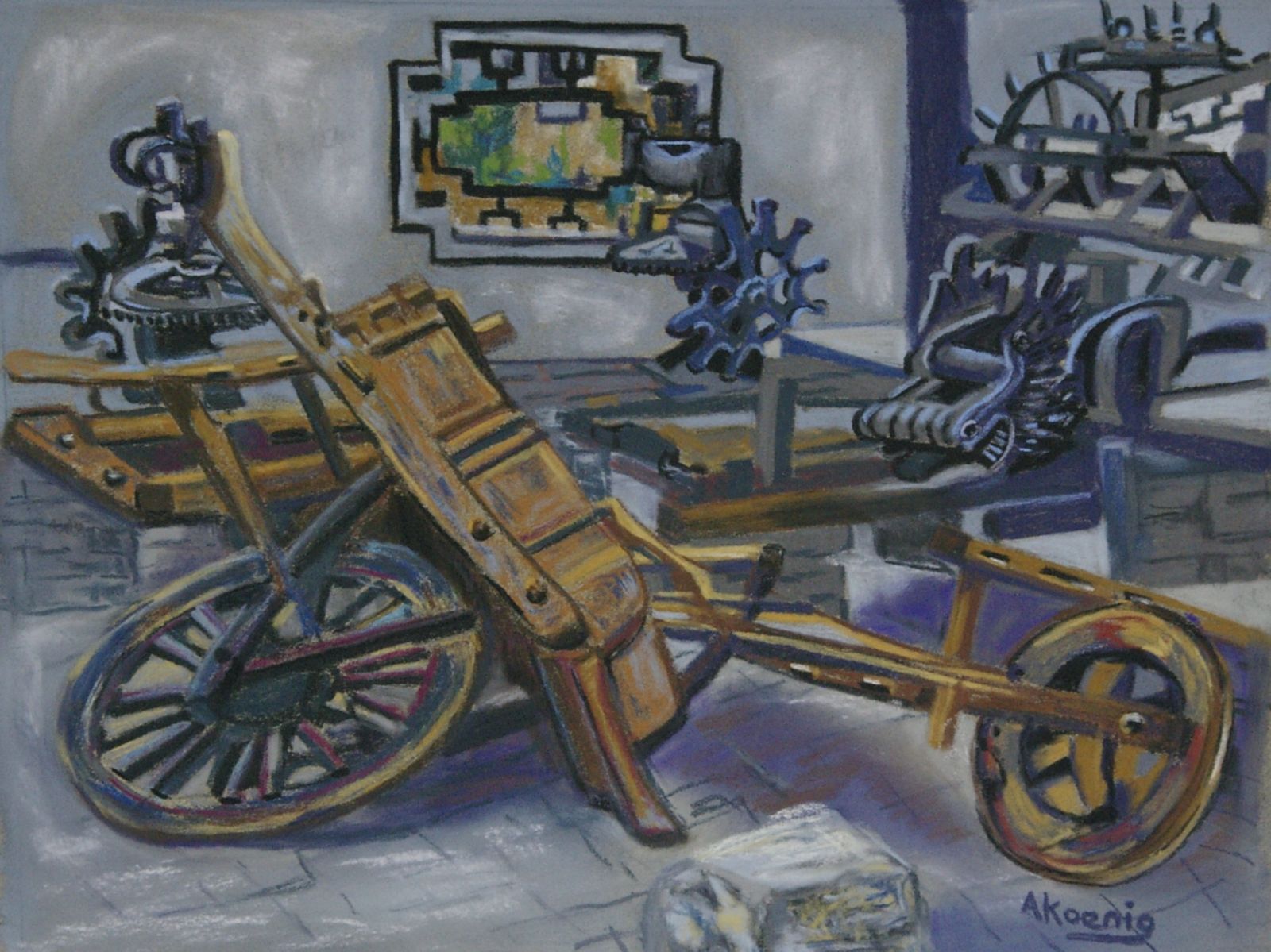 While in China, I visited a small park to spend an afternoon painting. In the interior of the park, there was a small temple and historical museum, as well as a cemetery. Leaning up against the tombstones was this grouping of old and discarded machines and carts. It was ironic to see the equipment gravesite as part of the cemetery.
Thank You! Your Message Has Been Sent!
You will be contacted by the artist about your inquiry shortly.