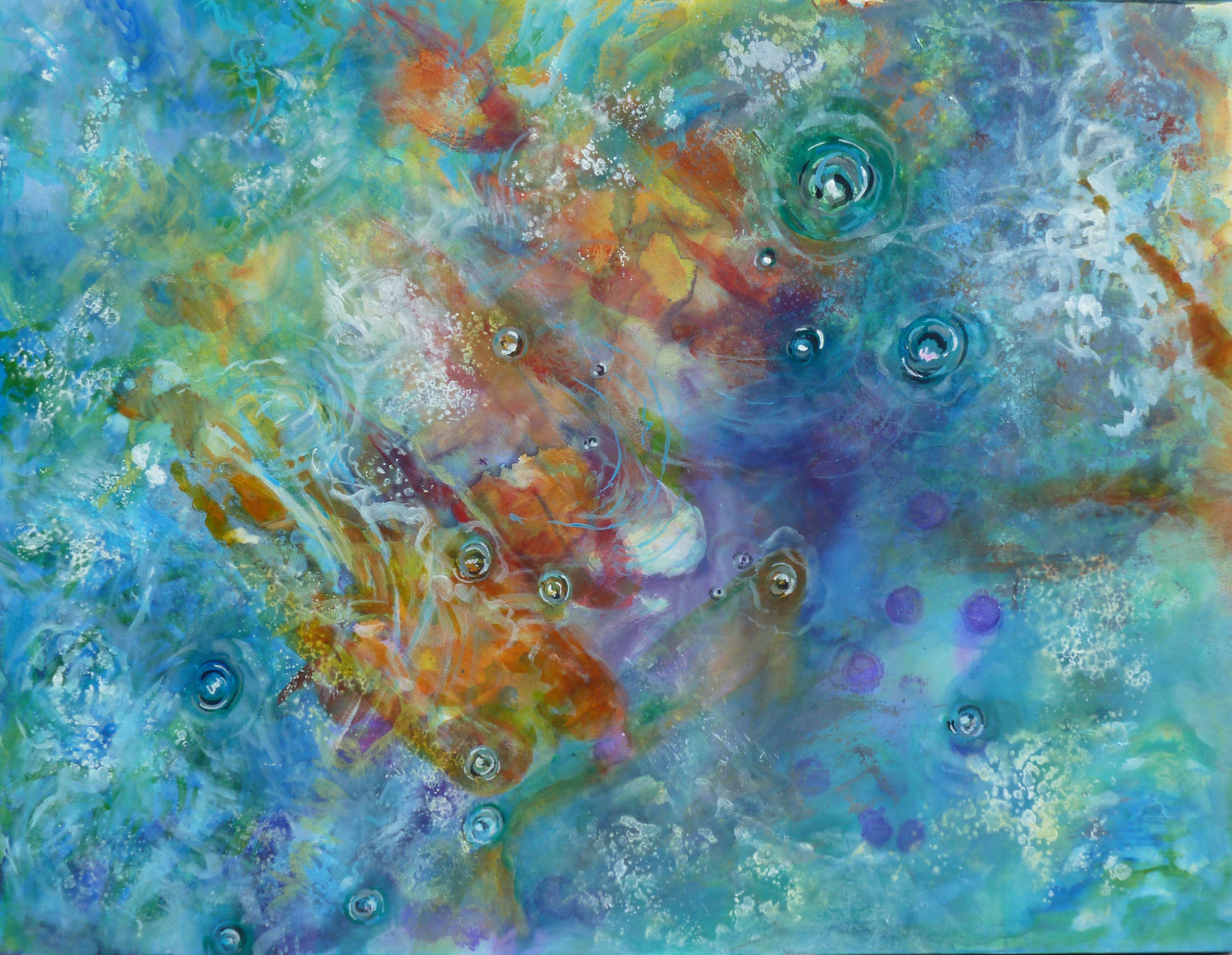 "Looking  Through" was painted from the view point of my friend's Koi pond.  The spontaneous movement of the fish, their brilliant and distinct colors  and the reflections and depth of the water provided the inspiration for this piece.  It is painted using fluid acrylics on an aquabord substrate (a clay like surface fused on a birch board).  It was completed using multiple layers of color and textures to simulate the appearance of the fish being several feet beneath the surface of the water.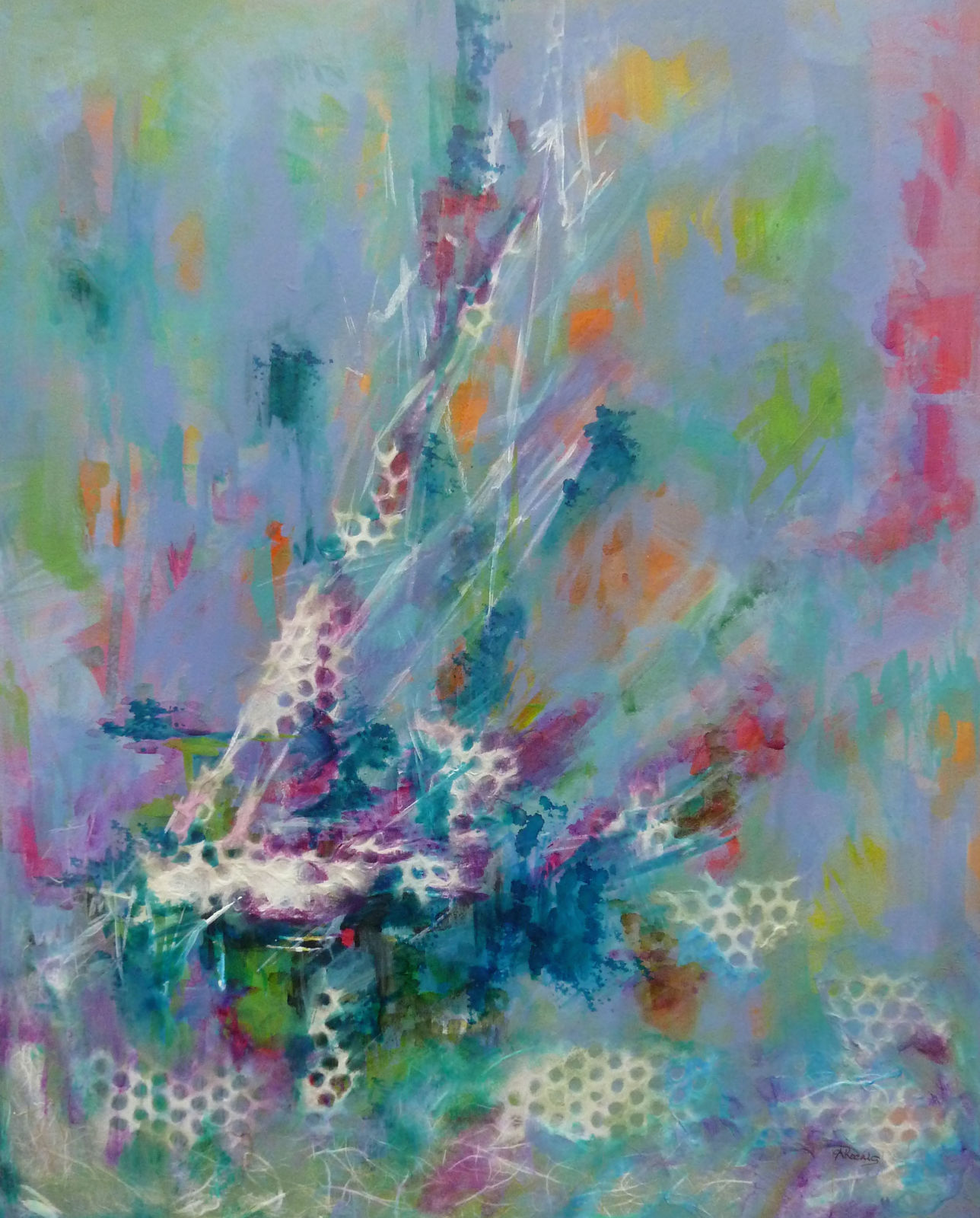 Here's one of my latest mixed media works, entitled "Windblown," which is currently hanging in the Brandon Gallery in Fallbrook.
I wanted to create an abstract piece with many layers, while trying to capture the feeling of movement.  After I completed the main work, I felt that it still lacked a textural component  so I decided to anchor it with a thick fiber rice paper, (in white).  The balance of the painting is done with fluid and transparent acrylic paints on a clay aquaboard substrate.
Once completed, the movement and energy in the painting reminded me of a windy day along the coast of Cambria, Calif which inspired the work's title.
Thank You! Your Message Has Been Sent!
You will be contacted by the artist about your inquiry shortly.