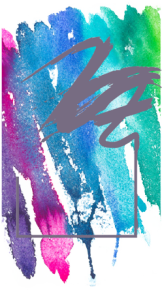 Artist: Angela Koenig
"Most artists only concentrate on the visible . I strive to capture what is just underneath the superficial layer, to convey the very essence of my subjects. I'm not just putting a brush to a canvas. Every stroke is an untold story, every painting reflects a vision of vitality and spirit."
Angela Koenig is a student of the world. Growing up in a Navy family she had the unique opportunity to travel extensively residing in numerous creative enclaves and studying with several globally renowned artists: Siegfreid Hahn and Howard Wexler in Stuttgart, Germany, Rafael Maniago, Ning Yeh in China, Carolyn Anderson, Ted Nuttall , Jeff Watts, and Charlie Ciali.
After completing her college education with an emphasis in the arts and medieval studies, Angela spent the next portion of her life dealing in the corporate world of business where she was able to combine her artistic sense of design, color, and style while operating as a pioneer for women at an executive management level. Here she was able to understand the intrinsic nature of people and hone her interpretive skills, which have proven invaluable in the artistic search for the essential psyche of her subjects.
Angela utilizes a variety of artistic mediums – oil, watercolor, acrylic, encaustics, pastel printmaking and Chinese brush. Her spontaneous assembly of color and texture propels her bold and distinct style. She paints en plein air and finds inspiration in all facets of the world surroundings. She also works from live models and from photographs from her various travels. As a colorist and impressionist, Angela strives to capture the essential soul of her subjects as well as the landscape surroundings in which they live. Her works tell a story and elicit an emotional response from the viewers.
Angela is represented by Brandon Gallery in Fallbrook, California. She is an award winning-artist and has been featured by KOI USA magazine, News Net's Southern California Lifestyle Show, and other southern California magazines. She has also participated in a number of invitational shows and is a working member of the Critical Eye Studio.